Father's Day is just around the corner, and for most sons and daughters, it's a dreaded day. Many have THAT dad who has everything, so every year, when Father's Day rolls around, he wants nothing. There are hundreds of lists claiming to have the best gifts for Father's Day. Don't listen to them. We guarantee there is something on our list that will please the dad who has everything. Here are 14 of the best Father's Day gift ideas.
DEWALT 20V MAX XR 3-Speed Cordless Oscillating Multi-Tool Kit (DCS356C1)
DEWALT's multi-tool is one of the most powerful and efficient tools in its class. It provides up to 57 percent more runtime via a brushless motor, creating fewer trips back and forth to the charger to switch out batteries. The DCS356C1 features a quick-change accessory system, so it's easy to make quick blade changes without any additional tools. A universal accessory adapter makes the tool compatible with the majority of oscillating tool accessories. A bright LED makes it simpler to make cuts in dark spaces.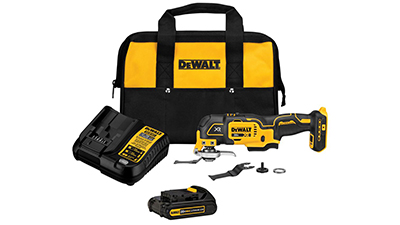 Milwaukee WorkSkin Light Weight Performance Shirt (410G-L)
Anyone who's ever worked outside in construction knows heat can be unbearable, causing your shirt to stick to you like glue. Milwaukee's WorkSkin shirt will put all those worries behind you. The performance shirt is made of patented COOLCORE fabrics that keep you up to 30 percent cooler and prevents saturation while you sweat. Chemical-free moisture wicking allows the garment to dry faster and won't wash out over the shirt's life. Fast wicking sweat zones in the armpits and down the back of the shirt allow these high-sweat areas to dry faster.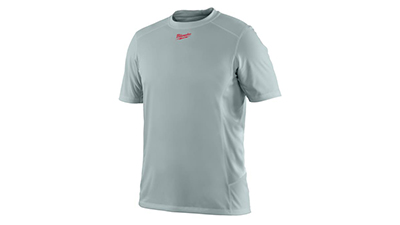 Milwaukee PACKOUT XL Tool Box (48-22-8429)
Milwaukee PACKOUT products are some of the toughest tool storage solutions on the market. Any piece is able to connect with other components in the system via integrated locking cleats. The connectivity makes it easy to customize load-outs that can be transported from job to job. The XL Tool Box is the largest storage unit within the system, with a 100-pound weight capacity. An interior organization tray keeps smaller equipment, such as screwdrivers, screws, nails, and more easily accessible and in one place.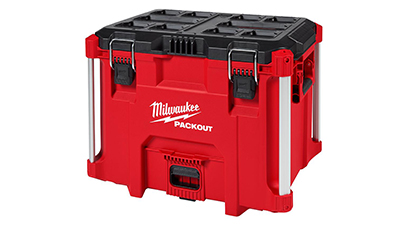 EGO Select Cut Cordless Lawn Mower 21-Inch Self Propelled Kit (LM2135SP)
Cordless lawn mowers are the wave of the future, and EGO is leading the pack in the newest technology. Being cordless wasn't enough for this mower, though. The LM2135SP is the only cordless mower with a multi-blade cutting system that can run two blades at the same time. The EGO lawnmower comes equipped with interchangeable lower blades; a mulching blade, and a tri-cut blade. As for power, it runs on a 56V 7.5h ARC Lithium battery that provides up to 60 minutes of run time on a single charge. This mower can hold its own against gas mowers without any of the noise or gas fumes.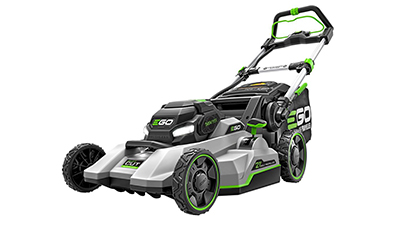 Stanley 25 Foot 1-1/4-Inch FATMAX Classic Tape Measure (33-725)
Everyone needs a tape measure, even dad. It's the number one tool that should be in every toolbox. Whether your dad's tape just broke or he just needs another to add to his collection, this Stanley tape measure is the perfect gift. Industrial-grade BladeArmor coating protects the first 3 inches of the tape. The coating combined with a high-impact ABS case adds to the tool's durability, ensuring you won't need a new one for a long time. A 1-1/4-inch wide blade is one of the largest on the market and makes it easier to read.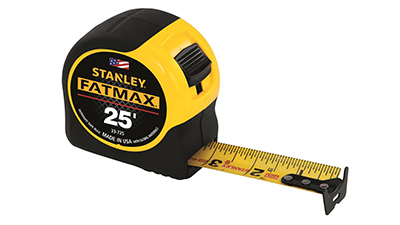 Bright Living LED Garage Light White (BL-DGLO1-W)
Have a dad that spends most of his free time in his garage? This LED garage light from Bright Living is flexible enough to fit any situation he may run into. The light features an easy screw-in installation similar to a standard light bulb, so you can easily transfer the bulb to another area. The three panels of the system can be folded to a full 90 degrees and illuminates an area up to 270 degrees. At 6000 lumens and over 50,000 hours of constant runtime, you'll have enough power to keep your projects lit anywhere, anytime.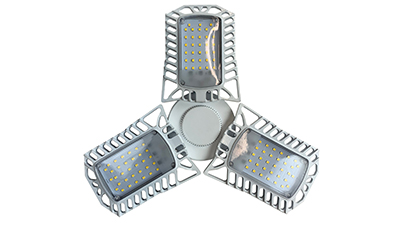 DEWALT 20V Max 550 PSI Power Cleaner (DCPW550B)
Cleaning your equipment or vehicles with a hose is fine enough, but why not kick it up a notch with this DEWALT power cleaner. The portable tool cleans with ten times the power of a traditional garden hose, making work faster and more efficient. An included soap bottle makes it simple to add cleaning products to water running through the tool. The DCPW550B includes four quick connect nozzles with varying degrees of spray. For added versatility, the cleaner includes a suction hose that can draw from any freshwater source if you don't have a garden hose available.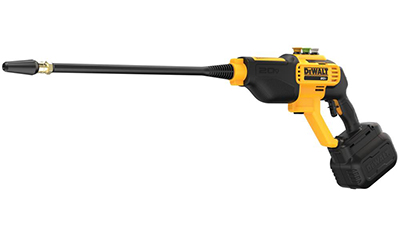 TRG Inc. 21-Inch Groundskeeper II Rake (GK102R)
Why not treat dad to a little more comfort in a task that has to be done often. The TRG groundskeeper rake makes raking leaves more of a pleasure than a pain. Built with an unbreakable co-polymer head and a fiberglass handle, the rake is very lightweight. Angled, spring-loaded tines allow the rake to dig in, so you're aren't hurting your back applying pressure each stroke. The rake also self cleans by flipping it over and doing one pass on the ground. This increases efficiency and cuts raking time by as much as 25 percent.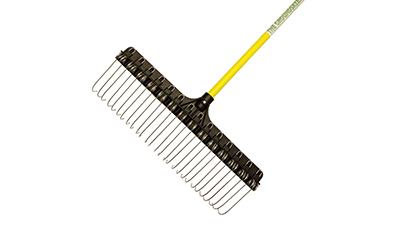 Flexzilla 100-Foot Garden Hose (HFZG6100YW)
A kinked water hose is a huge pain while using it, so go with the Flexzilla garden hose. A lightweight Flexible Hybrid Polymer allows the hose to lie flat and eliminates kinking while under pressure. The flexibility of the hose makes it easy to get the hose around trees, bushes, or other obstacles. It's also easy to coil with its no-memory design. A superior O-ring ensures you don't get spraying water at the spigot and prevents any long-term leaking. The hose's outer cover is durable and resistant to abrasions, while the inner tube is drinking water safe.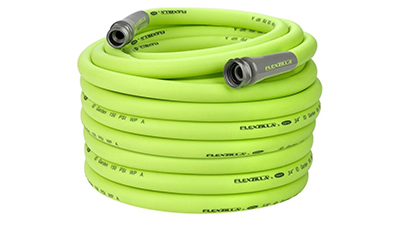 Bora Adjustable Speedhorse XT Sawhorse Work Support System (PM-4550T)
While working on a project, dad may need a portable area to cut wood. Bora Portamate has you covered with their adjustable sawhorse system. The PM-4550T system is durable to withstand constant moving around and hard work while also being easy to set up and tear down. The sawhorses feature individually extendable legs from 30 to 36 inches in 1-inch increments. This flexibility allows you to adjust them to the exact height you need to work without any back pain. The adjustability also allows the system to be set up on uneven terrain.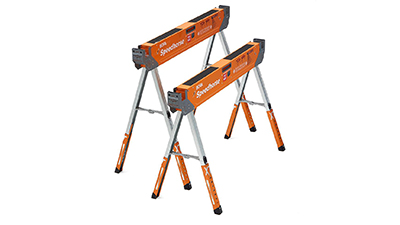 Klein Tools 48-Quart Ice Cooler Box (55650)
After all that hard work, dad needs a cold drink, and this cooler from Klein Tools will keep his drinks cold for up to 30 hours. The box is able to hold up to 72 cans or 40 bottles, so there is plenty of space for drinks for a whole party. Side-mounts on the cooler hold either the Klein LED Work Light or Wireless Speaker, creating more convenience in one system. A sealing gasket and heavy-duty rubber latches keep the cooler airtight, so everything inside stays cold for hours. The 55650 also works great as a chair with up to 300-pound seating capacity.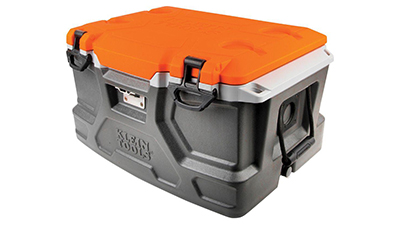 Dragonfire Smokeless Fire Pit Bundle (89-50-08)
Now that the work is done and you have a fresh drink, why not gather around this smokeless fire pit from Dragonfire? The beauty of this fire pit is no longer do you have to deal with pesky smoke blowing in your face. The deflector ring around the top of the pit helps circulate and force the smoke back into the fire. The ring also keeps wind from entering the fire pit. The pit works best with 16-inch hardwood logs, but it can also burn cardboard, man-made logs, or wood pellets. The 89-50-08 is also lightweight so that you can bring it with you to the campsite or neighbors.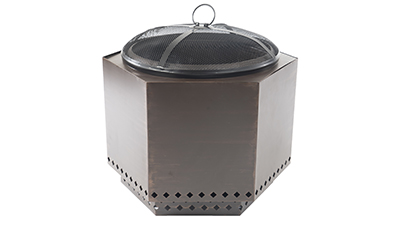 Makita 18V LXT Lithium-Ion Brushless Cordless 1/2-Inch Driver-Drill Kit (XFD131)
If you're looking for a drill that's smaller and lighter without sacrificing power, this is the one for you. This driver-drill kit from Makita produces 440 pounds of max torque and features a brushless motor that provides 50 percent more runtime. This makes you more efficient and cuts down on trips back and forth to the charger. Weighing only 3.8 pounds and with a compact, ergonomic design at only 6-5/8-inches, this tool is comfortable and easy to work in smaller areas. The kit includes an LXT 3.0 Ah battery that is fully charged in 30 minutes, so you have less downtime.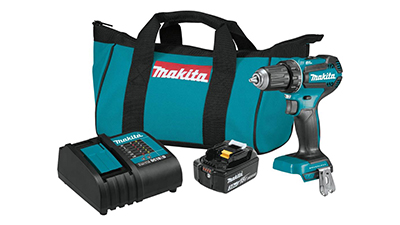 Weber Original Kettle 18 Inch Charcoal Grill (441001)
Every dad loves a good grill. The grill is the claim to fame, and they don't want anyone else touching it. This Original Kettle grill from Weber is a classic, and the lid and bowl are built of heavy-gauge, porcelain-enamel for durability. The grill features a One-Touch cleaning system that makes cleaning ash from the bottom a breeze. By moving a lever back and forth a few times, the ash automatically clears into a receptacle beneath the grill. The nylon handles are reinforced with glass, so you don't have to worry about burning yourself when lifting the lid or moving the grill.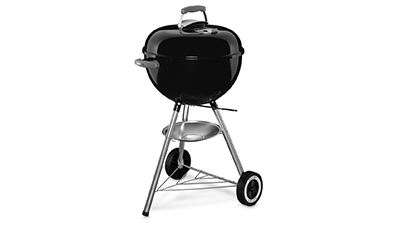 Shop more gifts for Father's Day at Acme Tools.