Veto Pro Pac has announced that in July of 2017 they will be releasing their newest tool backpack in the TECH-PAC line up.  The TECH-PAC CAMO has a great look for all of our outdoor enthusiasts with its Truetimber® Kanati pattern.  This tool backpack is more than just new looks, here are several upgrades for this backpack.
New Innovations for the TECH-PAC CAMO
YKK™ Locking Zippers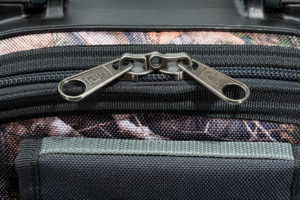 YKK™ Zippers have been at the forefront of fastening and are an integral piece of this quality backpack.  The interlocking metal zippers allow you to lock your tools inside the bag to keep them in place while in the truck or  on flights.
Light Grey Pockets for Better Visibility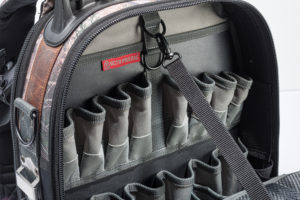 Changing the color of fabric to the interior of the backpack to light grey has allowed users to more quickly identify the tools they will be needing to complete the job at hand.  The neutral color still provides protection against dirt but the contrast with your tools will make it easier to choose the correct tool.
Metal Shoulder Strap Sliding Buckle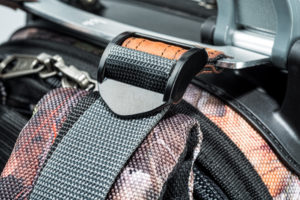 Durability is the backbone to any Veto Pro Pac tool bag and by adding a Metal Shoulder Strap Sliding Buckle they have provided the industry leading backpack with another long-life solution.  The metal buckle will live up to all demands placed upon it when needed.
Redesigned Durable Tape Measure Holder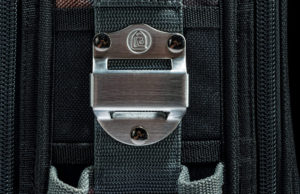 A tape measure is a necessity for all trades and for almost all jobs.  Having your tape measure close at hand and easy to get to keeps you up and running without wasting time.  The new metal holder is designed to keep your  tape in place but does not make it difficult to remove.  It is the perfect balance.
Magnetic Screw Catcher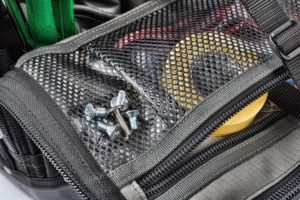 When working in remote area's keeping hardware secure is a top priority.  The new TECH-PAC CAMO has added a magnetic screw catcher to the inside of the bag.  Just remember to place the screws on the magnet when removing them and when it is time to put the equipment back together the screws will all be there and in one place.
Features of the TECH-PAC series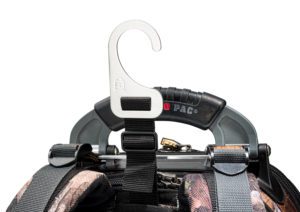 Designing a new model for the TECH-PAC series did not include getting rid of a lot of proven features. Veto Pro Pac has kept all of the features you know and trust.
34 Interior & Exterior Tool Pockets
2 Storage Bays & 4 Storage Platforms
4 Large and 5 Small D-Rings
Tablet/All-Purpose Zippered Pocket
Durable Waterproof Base
Overmolded Grip