Werner, an industry leader in ladders and fall protection equipment, recently unveiled the new AERO Lightweight Extension Ladder. The new industry-grade ladder implements Werner's patented BOXLOK technology that optimizes strength, rigidity, and weight savings for unmatched ladder safety.
The focus of the new AERO extension ladder is creating a safer solution for utility and telecommunications professionals while increasing productivity, as well. The addition of new technology doesn't sacrifice any of the performance or function expected from Werner products.
Werner AERO Lightweight Extension Ladder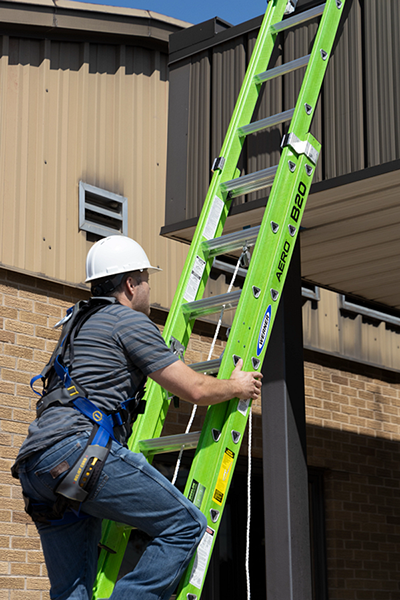 Werner made the new ladder 25% lighter than their standard 375-pound rated ladder without losing any width or rigidity. With less weight, the ladder is easier to carry and set up, making you more productive and reducing fatigue. The new ladder is available in five sizes ranging from 16 to 32 feet and can support 375 pounds, which makes it easy to haul additional materials up the rungs with you. The high-visibility fiberglass rails are non-conductive for additional safety while working around electricity.
Additional features include:
Slip-resistant Traction-Tred Tri-rungs for safer climbing.
19-inch width for extra stability.
Non-marring traction caps to prevent damage to buildings.
Slip-resistant rubberized V-Rung that works with pules up to 10-inches in diameter.
Dual-action feet with slip-resistant pads and a spur plate for use on hard or penetrable surfaces.
A bubble level to ensure the ladder is in a stable position.
New BOXLOK Technology
The exclusive BOXLOK Technology is an interlocking box rail design that incorporates a fourth wall, which allows for less material to be used but increases the stiffness and strength of the ladder. The design also reduces deflection, twist, and sway and allows for a broader base width to give you a more confident, comfortable climb.
Shop all of Werner's extension ladders and fall protection equipment at Acme Tools.
Werner AERO
16-Foot Extension
Ladder (B7116-2)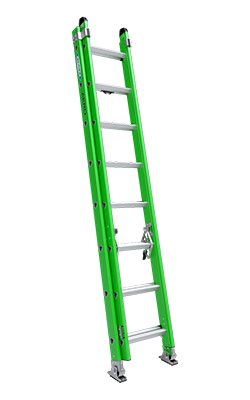 Werner AERO
20-Foot Extension
Ladder (B7120-2X9085)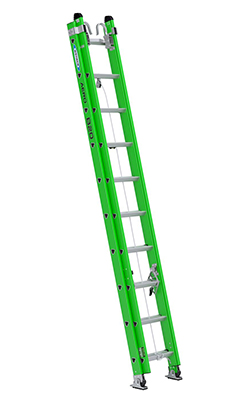 Werner AERO
24-Foot Extension
Ladder (B7124-2X9085)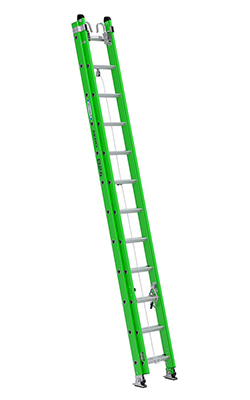 Werner AERO
28-Foot Extension
Ladder (B7128-2X9085)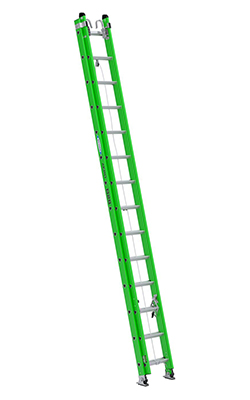 Werner AERO
32-Foot Extension
Ladder (B7132-2X9085)