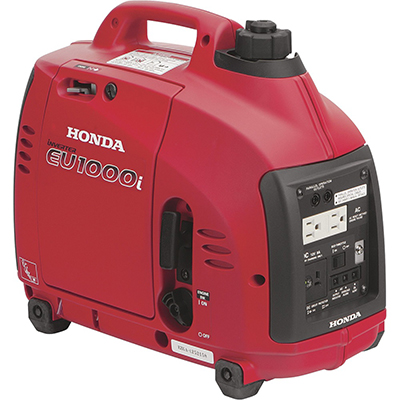 Honda Power Equipment is taking the next step toward generator safety. They're launching CO-MINDER, a new advanced carbon monoxide detection system, in their entire line of generators. Honda is the first in the industry to install a CO detector in all of its models.
Honda began rolling out the CO-MINDER technology on existing models in July. The technology is available in the EU1000i and EU3000iS Super Quiet Series inverter generators, the Economy Series EG4000 open-frame unit, and the EB10000 Industrial Series. By the end of the year, all Honda portable generator models will include the CO-MINDER system.
How it Works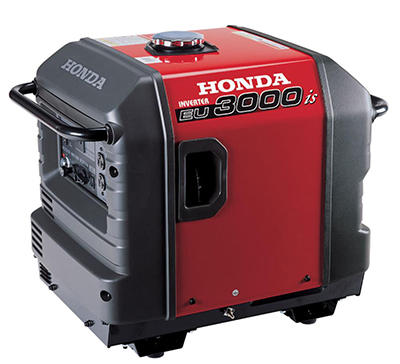 The CO-MINDER continuously monitors carbon monoxide levels around the generator and automatically shuts down the unit if levels become dangerous. Designed to be fast-acting compared to other slower CO detection systems, the CO-MINDER cuts down on false positives. Competitor's systems respond to lower CO concentration levels so they can react in time to shut down the generator.
The CO-MINDER sensor detects a CO level at or exceeding 800-part per million or an average of 400 ppm for 10 minutes. After surpassing that CO level, the generator shuts down automatically. A safety light will notify the user that CO buildup caused the shutdown. The fast-acting system also prevents false positives, such as a gust of wind that blows exhaust back toward the sensor, which occurs on other CO detection systems.
Cutting-Edge Safety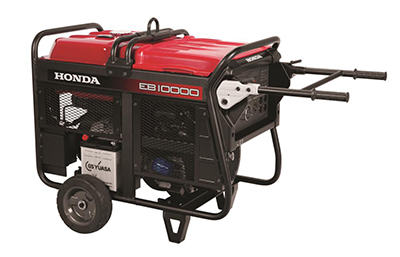 There is a wide range of safety features built into the CO-MINDER detection system. The sensors work even if blocked and are moisture and dust resistant, which boosts their life-span. The sensor system automatically tests itself and will alert the user when sensors need replacing.
The CO-MINDER CO detector sensors, which have the widest temperature operating range of any CO systems available, match Honda generators' running temperatures, making them usable anywhere in the U.S.
Find more Honda generator's with the CO-MINDER Carbon Monoxide Detection System at acmetools.com