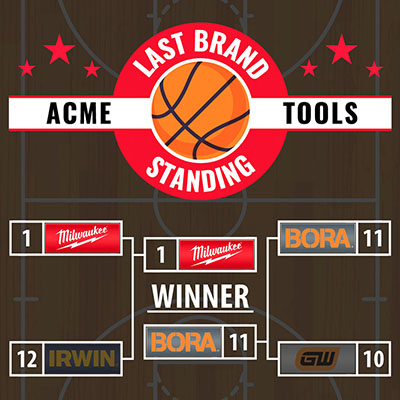 This is the ultimate underdog story. You have the reigning champion in Milwaukee colliding with the Cinderella run from Bora in the Last Brand Standing championship. Milwaukee rolled past Irwin in a route fueled by their 16-Piece Hole Dozer Kit. Milwaukee's M18 Multi-Tool Kit contributed as well for a two-headed monster that was almost impossible for Irwin's lineup to top. GEARWRENCH pushed Bora to the limit in the other semifinal, but an all-star performance from Bora Portamate's Wood Storage Rack was too much for them to handle. Excellent numbers from the one-two punch of the Centipede 2×4 Foot Work Support and Centipede Table Top sealed the win for Bora.
Milwaukee is rolling out their superstar lineup for the title game with a couple of powerhouses and some top-tier role players that can put up big numbers in the crunch. Bora has brought back a couple of mainstays to their championship lineup and a veteran to anchor their frontcourt. Will Milwaukee repeat as champion, or will Bora topple the current title holders? Check back next week to see who will be crowned the 2022 Last Brand Standing champion and how you did in your bracket predictions.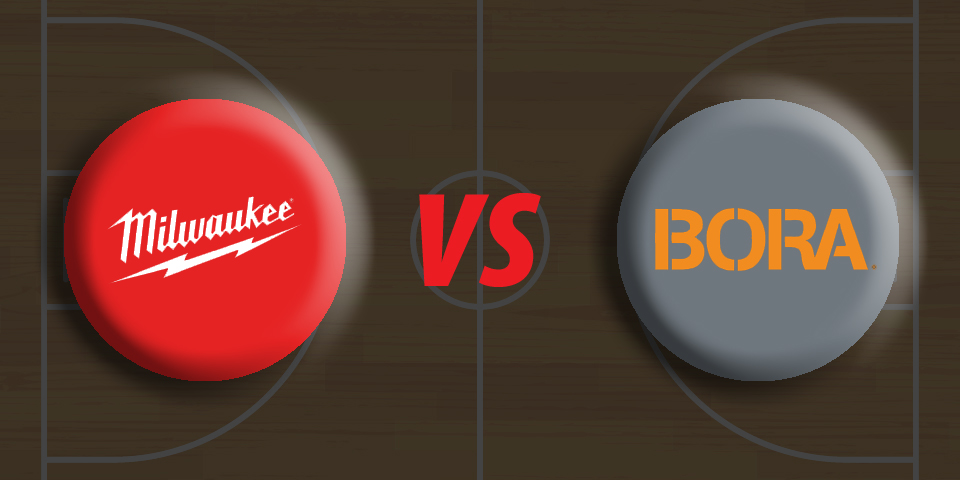 Milwaukee is literally steamrolling through the competition so far and shows zero signs of slowing down. Their lineup is built with talent across all five positions and can score at will, so it will be tough to slow them down. Bora is going with a diverse lineup that features both size, defense, and speed. They are going to pump up the tempo and try to keep the frontcourt of Milwaukee locked down.
Milwaukee's lineup features a towering duo of the M18 Compact 1/2-Inch Drill/Driver Kit and 16-Piece General Purpose Hole Dozer Kit. Both offer power and range that is tough to match. A duo of levels, the 24-Inch REDSTICK Concrete Screed Level and 16-Inch/48-Inch REDSTICK Box Level Set, gives their backcourt speed to make cuts through the defense. The Headlamp with Penlight Kit provides the spark to Milwaukee's offense and is able to light up defenses from anywhere on the floor.
The core of Bora's lineup is the Centipede 2×4 Foot 36-Inch Tall Workstand and Centipede Table Top. Both offer the heigh and range to defend the paint late in the game. The Adjustable Speedhorse XT Two-Pack provides a speed that matches up well against Milwaukee's backcourt. For 440 pounds of lock-down defense, Bora is trusting the 24-Inch Pistol Grip Clamp. The Bora Portamate 6-Tier Wood Rack is able to wear teams down with its strength and durability combined with range to defend the perimeter.