Milwaukee is coming out with a new M12 Cable Stapler Bare Tool (2448-20) or as a kit (2448-21) which will include an M12 REDLITHIUM CP 2.0Ah Battery, an M12 charger, as well as a contractor bag. This cable stapler offers better performance, productivity, run-time, and a more compact size and weight that is perfect for sinking in insulated cable staples.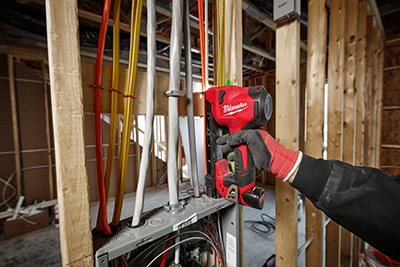 This stapler will make your life easier as it will greatly improve the speed of staple installation being two times faster than if you were to use a hammer and is more efficient in the rough-in process. It will only be compatible with the Milwaukee 1" Insulated Staples. It's also compatible with all M12 batteries.
Features
The M12 cable stapler is equipped with many great features. Its compact design allows users more accessibility to tighter spaces or places that are difficult to reach, as well as eliminating more hand stapling. The design also reduces user fatigue, as well as the wear and tear of manual installation. The stapler has an improved speed performance for staple installation that completes rough-ins faster than ever.
Movable cable guides ensure proper alignment with its coil-spring mechanism to ensure consistent sinking of staples with the proper depth into framing materials. A larger magazine capacity allows for less downtime reloading. On a fully charged M12 CP 2.0Ah battery, it can sink up to 1,200 staples. It also has several other helpful features such as a staple viewing window, battery fuel gauge, a reversible belt hook, LED work light for darker work areas, and a dry fire lock-out system to avoid causing damage to the tool.
M12 Cable Stapler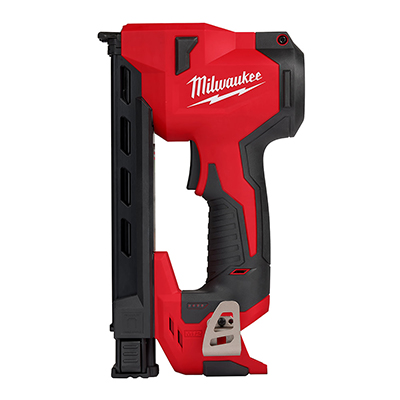 M12 Cable Stapler Kit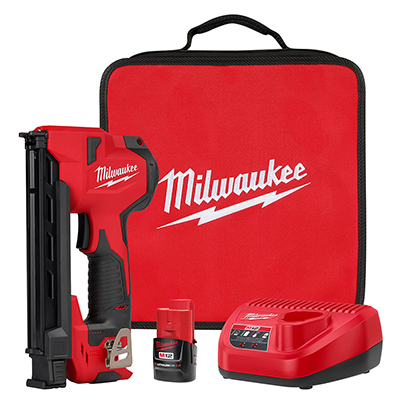 Check out the new Milwaukee cable stapler and other Milwaukee products at Acme Tools.