Bosch completed the 18V Flexiclick system with the release of the SDS-Plus Rotary Hammer attachment. The attachment provides the versatility to drill into the most challenging concrete and masonry jobs. And here's the best part; the new attachment transforms the Chameleon Drill/Driver into a powerful rotary hammer.
Bosch Attachment Features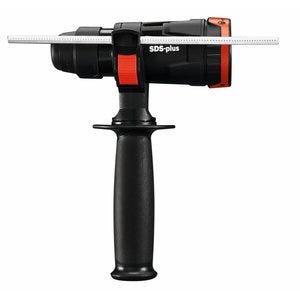 With the new Rotary Hammer attachment, users gain the ultimate tool for multiple applications. Paired with the Flexiclick Drill/Driver, the tool delivers 3/8″ maximum drilling capacity into concrete and .74 ft-lbs of impact energy. The tool also features a no-load bpm of 0 to 5,400, which provides professional performance for your drilling applications. Additionally, the attachment adds a removable side handle and an increased depth gauge to increase control.
Specs
SDS-plus Rotary Hammer Attachment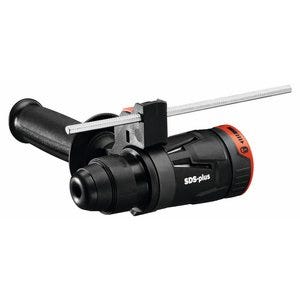 Part Number:
GFA18V-H
Weight:
1.76 lbs
Warranty:
Limited 1 Year

Specs when attached to 18V Flexiclick:

Torque:
535 in-lbs
Bluetooth Conntectivity:
Yes
Shop Acme Tools to complete your Bosch 18V Flexiclick system with the new Rotary Hammer attachment.