DeWalt releases new blades with a new innovative tooth design for any woodcutting application. Get improved strength and durability, even when using against nail embedded boards, while getting straight and accurate cuts.
What's New?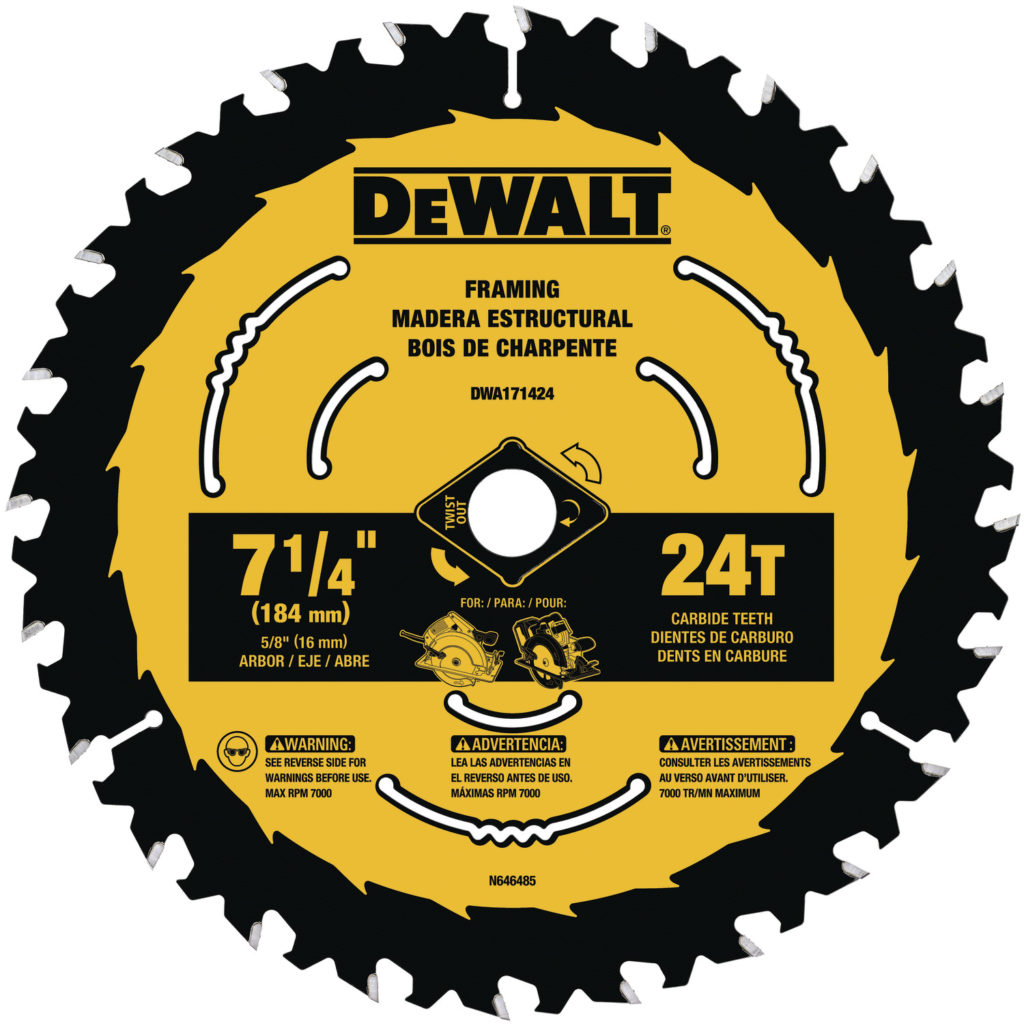 DeWalt always gives its users quality tools and accessories, and their blades are no exception. These blades have improved tooth design made out of carbide teeth and feature a reinforced shoulder. With these subtle changes, they reduce the vibration of the saw while making these a durable option for long periods of work on a jobsite.
They also feature an exclusive (patent-pending) ToughTrack Technology that delivers straight and accurate cuts. They can do this with the blades ATB+R tooth grind, this clears debris from the cutting channel, allowing for tracking and smooth, straight cuts.
With the reinforced shoulder it provides impact resistance for strength and durability, giving the blade a longer life. Then partnered with the ToughCoat, which is an anti-stick coating that reduces friction and gumming, you get faster and cleaner cuts with a blade that can go through multiple projects.
When Can I Get Some?
These will be available Spring 2019 and are available for pre-order now on our website.
How Much For How Many?
We have on hand the 7-1/4" 24T Version of the blades, and a single one (DWA171424) will cost you $9.99 MSRP. You can also get them in packs to save you time on going back to the store. For a two-pack (DWA1714242), it will cost $18.99 MSRP, and for a three-pack (DWA1714243), it will be $27.99 MSRP.
Who Can Use This?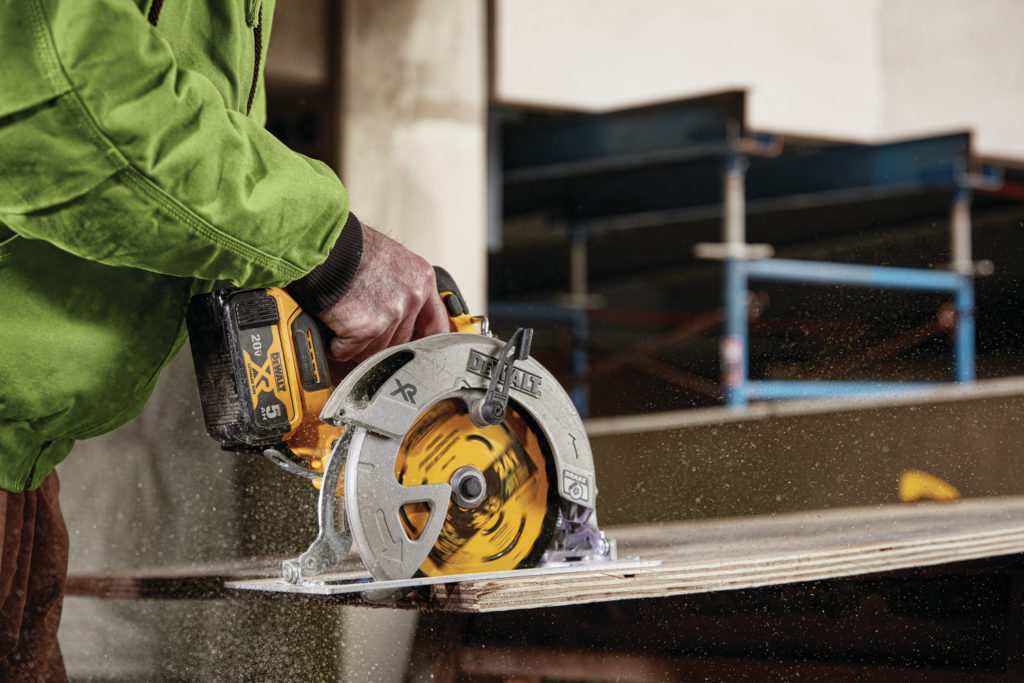 This Woodcutting blade is ideal for the woodworker who likes clean cuts, the contractor who needs something that can last more than one day, and a demo team who needs to cut through the wood that might have nails inside. Any trades professional, or person who likes to have a clean cut and requires a blade to last more than a job or two these are something that needs your attention.
What Saws Use This Blade?
It will be compatible with both corded and cordless circular saws. Combo kits and all 7-1/4" saws will include these blades from this point forward.
Final Thoughts
No more will have to worry about changing blades when you need to cut through nails. With these new DeWalt blades, cut through wood and nails with ease, and keep cutting. Keep cutting all day with reduced vibration and not slowing down from friction with all these innovations to these blades.
---
Did you find this blog post useful? Want other improvements do you want to see from DeWalt this year? Let us know in the comment section down below.
Want more blog post like this? Then head to Acme Tools Blog for the latest tool news, as well as other useful posts. There you'll find DIY builds, buying guides, and tooltips to help you get the best out of your tools. That way you can always Do Your Best Work.